Experience Granbury, where Texas history lives. Stories unfold as you walk each elegant and historically relevant home for this holiday tradition. Browse below to preview the
2018 Granbury – A Candlelight Tour.
VIEW HOMES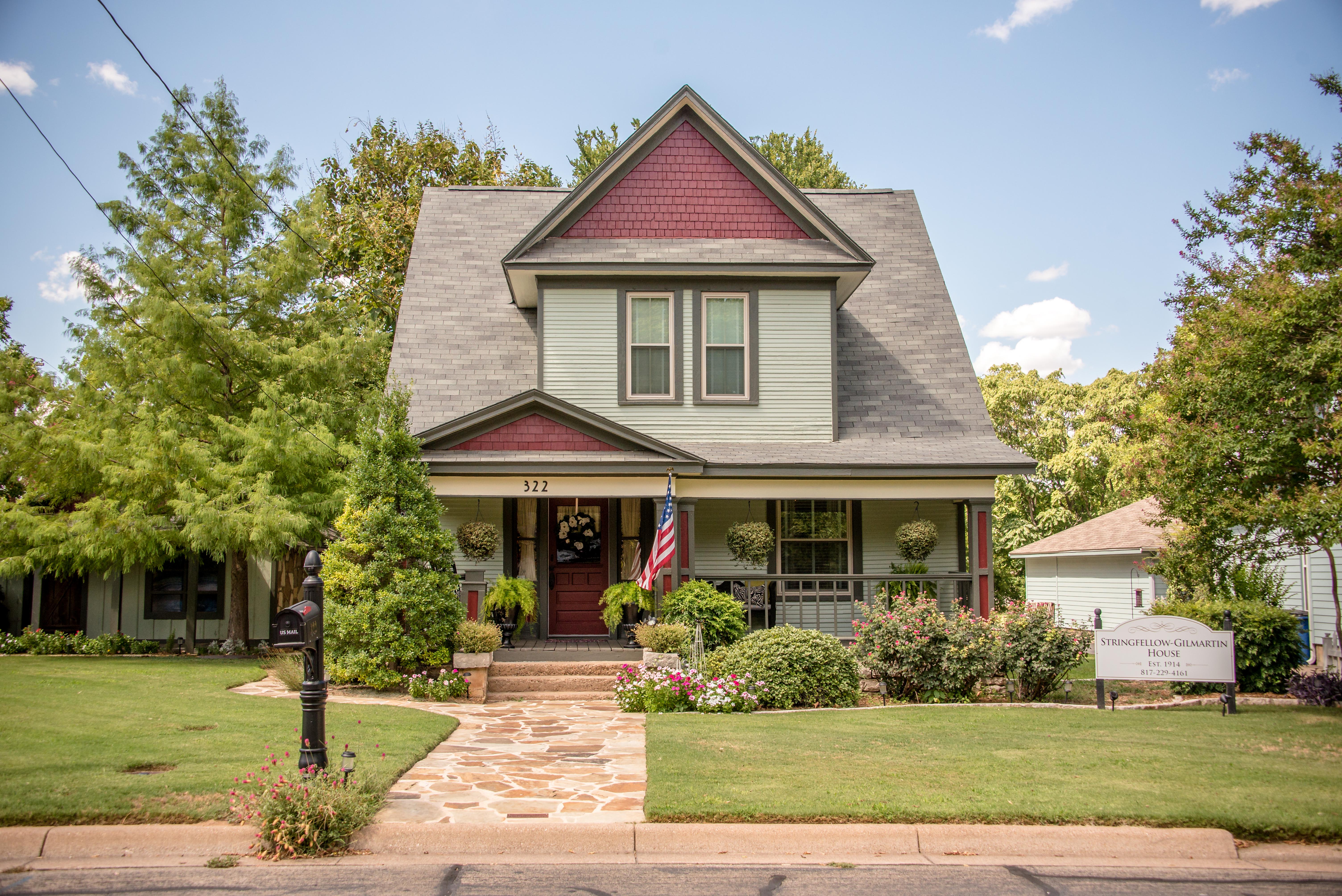 Glimart-Stringfellow Home
322 West Bridge St.
Built for Will Stringfellow and his family around 1914 with materials left over from Confederate Major John A. Formwalt's first home.
Mrs. Gilmartin was fond of pink. The exterior of the house, as well as much of the interior of the house pink. She always loved to have her house on the Candlelight Tour. But young girls from town would come clean and decorate before the tour! She loved Christmas and left her tree up year round. I've heard 2 different stories about the tree. Some say it was aluminum and some say it was made of feathers.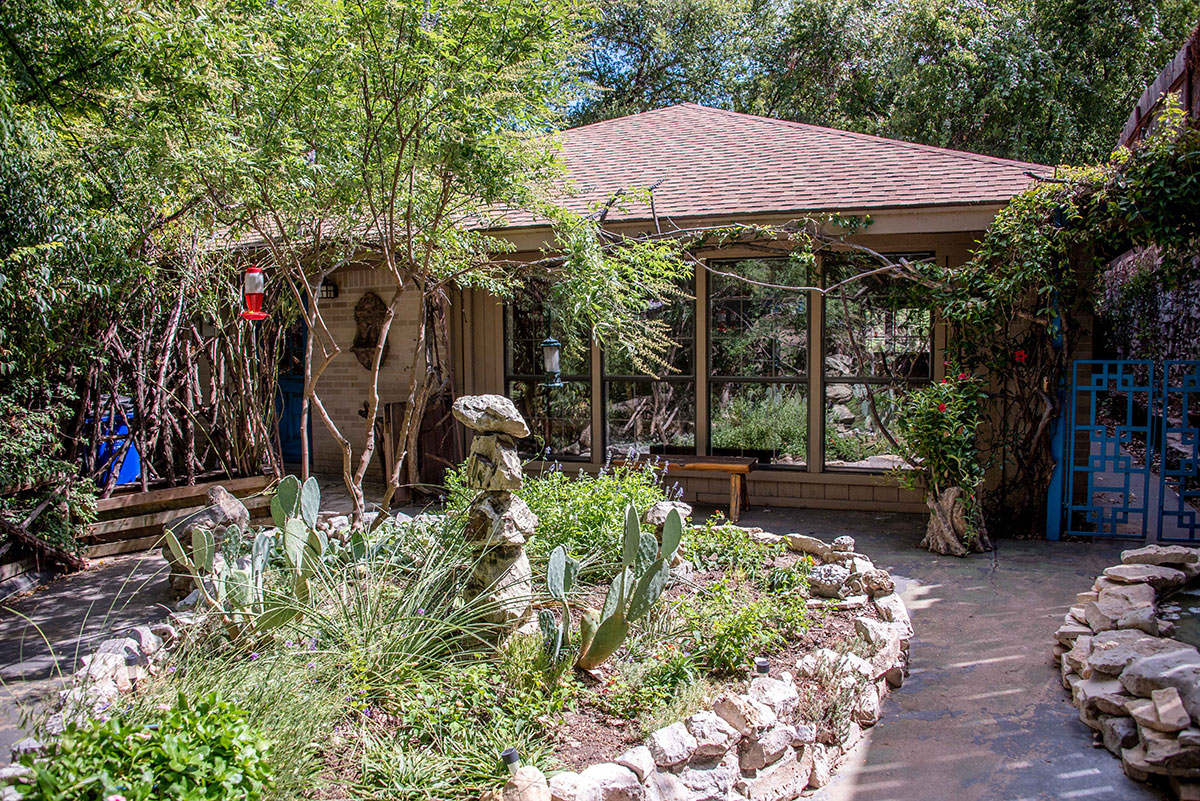 404 Torrey St.
The house, a 1977 classic tract house design, is complete with vaulted ceilings, skylights and Saltillo tiles. The enclosure of the original garage, and the subsequent opening of that space into the entry hall have been the only major changes to the house structures, but the gardens and grounds are ever-evolving. Decks and other surfaces have been added to allow for the creation of Groeschel's ferrocement faux bois sculpture and natural driftwood structures.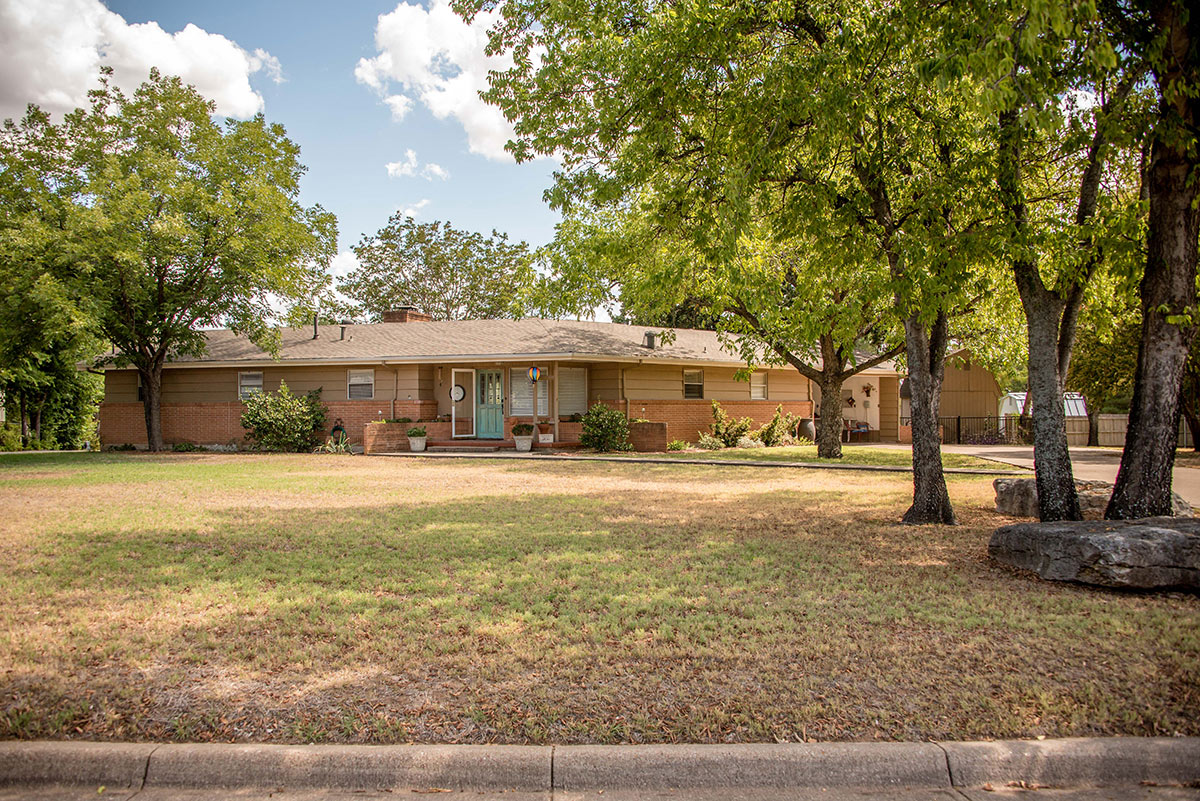 303 W. Doyle
Ranch houses were first built in California during the 1920s to 30s, where they evolved from Spanish Colonial architecture, Frank Lloyd Wright's Prairie-style houses, and the casual Craftsman bungalow. Two Stone Manor's interior reflects the latter movement of the Mid-Century modern style with open floor plan, vaulted ceiling, and large galley kitchen. The stacked sandstone fireplace wall is also a signature of the 1960s architecture and is original to Two Stone Manor.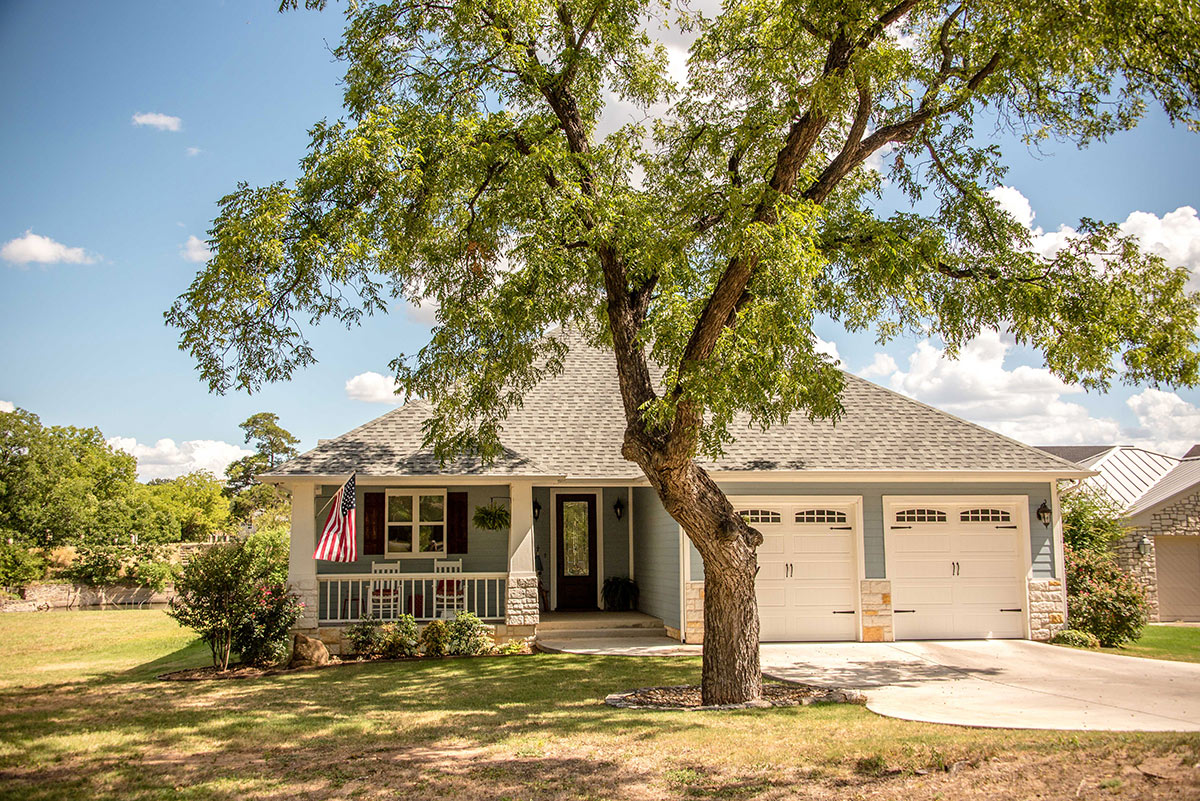 1 Lambert Court
Home info coming soon!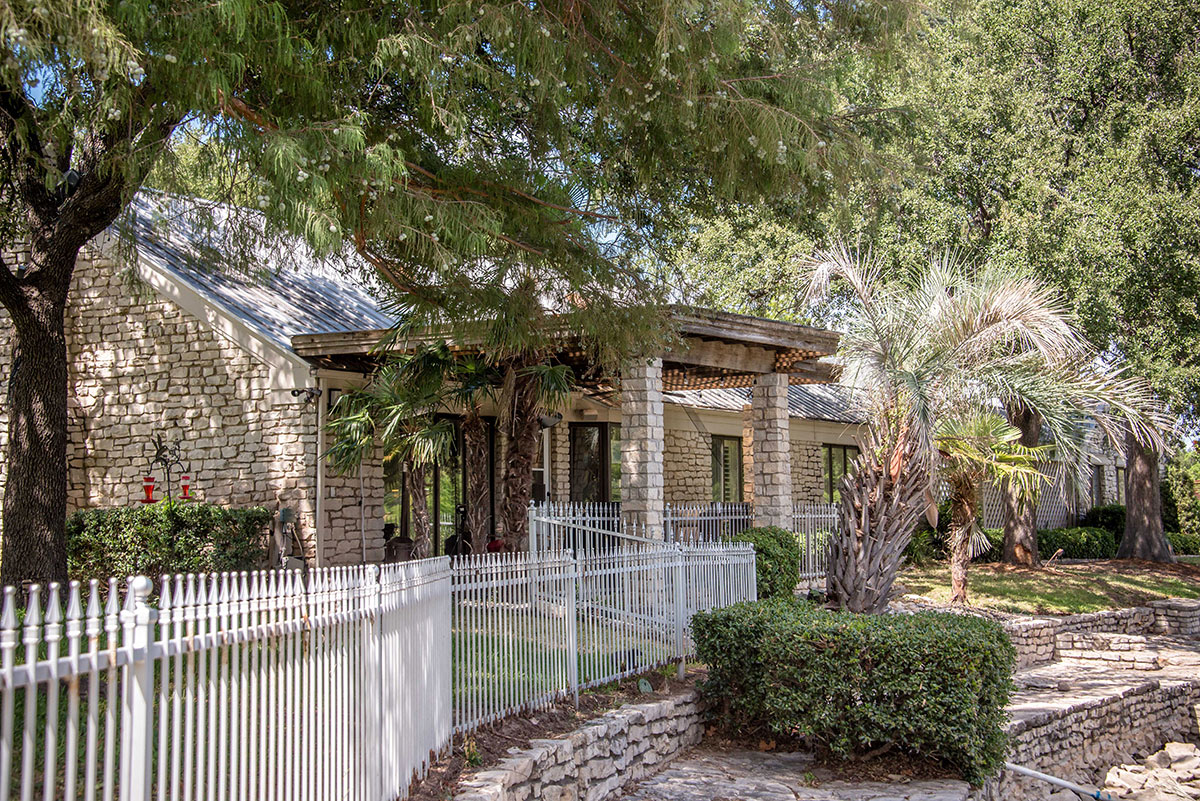 2 Lambert Court
Although 2 Lambert Court is not in the designated historical district, it is considered by some to be one of the original homes that are situated in the Lambert Branch of Lake Granbury. We believe that the original small lake house was first built in the 1960's.
As far back as 1975, county records show Joe Nutt as a property owner of this land. He is probably one of the first owners of this property here in Granbury, and we know from history that the Nutt family had property both around the city as well as on the square.
2 Lambert Court historically has been an awesome property that remains a jewel of a property in the downtown area. The property owners have all entertained and utilized the property for fun, festivals, family and friends. City wide events, weddings, a Newcomers event and many other family reunions, swim parties, church gatherings, slumber parties and business planning sessions have been held at 2 Lambert Ct.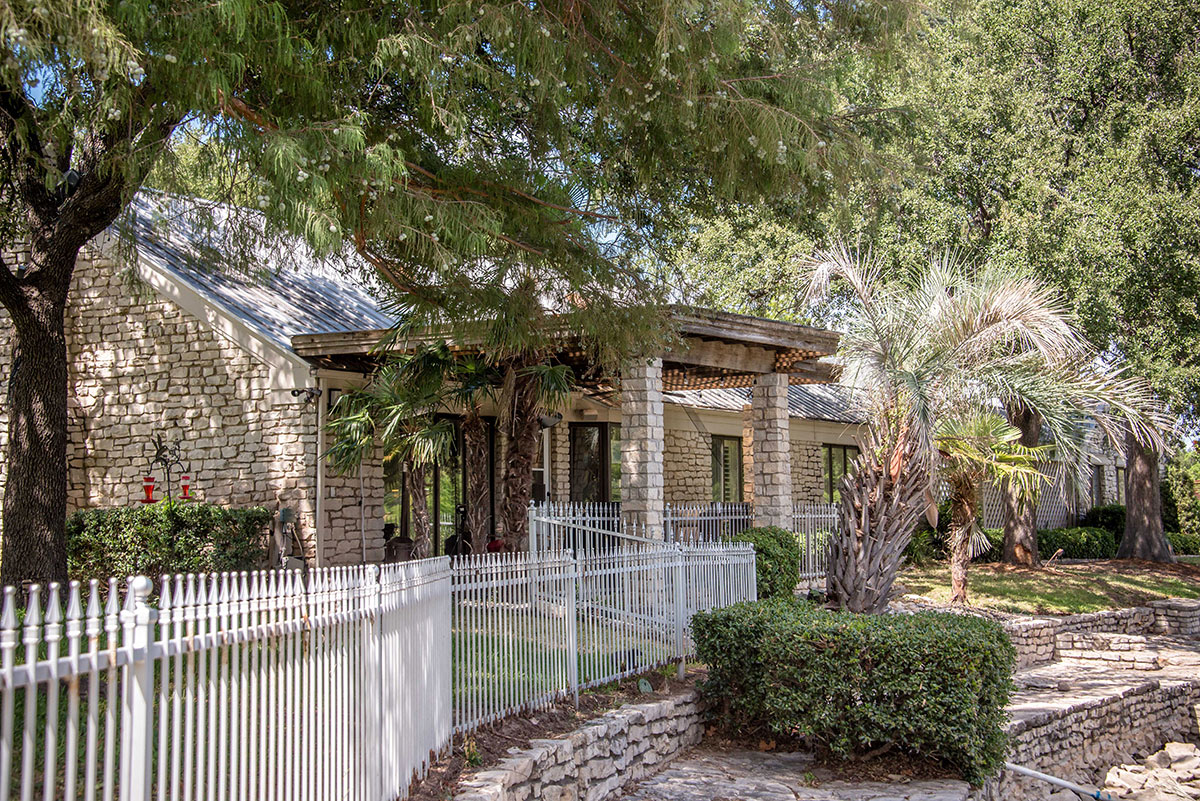 The Loft
Home info coming soon!