Frequently Asked Questions
Where is Granbury – A Candlelight Tour?
Many of the sites for Granbury – A Candlelight Tour are centered around the Granbury Square.  This is a self-guided tour to enjoy at your leisure.  While many of the homes and sites are located just off the Granbury Square, this tour does require a good amount of walking. A map of the homes and sites included on the 2023 tour are published on the website and in print before the event. Click here for the map.
——
Where is Will Call?
Granbury Square Plaza Pavilion
201 E Pearl St., Granbury, TX 76048
——
How do I stay informed on event changes or details?
Please "Like" us on Facebook and you will be updated on all information regarding the Candlelight Tour. Also, we will ensure that the website is updated with the most current information.
——
When do tickets go on sale?
Ticket reservation sales are now open.
——
Where is the closest ATM?
First National Bank of Granbury
101 E. Bridge St.
Granbury, TX 76048
——
What are the options for parking?
There are spaces available in the Granbury Square around the courthouse.
In addition…
Granbury City Hall  116 W Bridge St, Granbury, TX 76048
E. Pearl St. Parking– Just east of the square there is parking available on your right on E. Pearl St.
Remote Parking– This parking lot has 82 spaces available.  It is free to the public.  You will find it adjacent to Shanley Park. It is located on Rucker St., between Houston St. and Crockett St.
Overflow Parking – available across the street from the Granbury Convention Center adjacent to Hewlett Park on E. Pearl St.
——
Will there transportation between the homes?
You can drive your own vehicle to the homes, or there is a complimentary trolley that will pick up and drop off to all  homes.
——
Do I need tickets for the concerts at the Presbyterian Church?
No, all music concerts at Presbyterian church are free and open to public.
Do I need tickets to tour the public buildings?
No, the docent hosted public buildings free and open to the public. See a full list below:
1. Historic Hood County Courthouse
133 E. Pearl St.
A three-story limestone structure constructed in 1890-1891. The Seth Thomas clock was installed upon completion in 1891. Courthouse will be open for tours Saturday only from 12:00 p.m. – 5:00 p.m.
2. Jefferson Newton Nutt Doll House
421 E. Bridge St.
The Granbury Doll House Museum celebrates Americana with an extensive doll collection featuring over 6,000 dolls, including celebrity look-a-like dolls such as Marilyn Monroe, Clark Gable, Prince William and his bride the Duchess of Cambridge; GI Joe figures; Girl Scout dolls, and Madame Alexander's Little Women dolls, and so much more! Boasting an uncanny resemblance to a life-sized doll house.  A visit to the Granbury Doll House Museum will bring out the kid in everyone!
3. Historic Old Jail Museum
206 N. Crockett St.
Built in 1885 and operated thru 1978; for 93 years served as the only jail of Hood County. The original cells are still in place, and downstairs is filled with local artifacts and historical documents.
4. Historic Granbury Light Plant
E. Ewell & N. Brazos St.
Built in 1903 and generated electricity for the city of Granbury from 1904-1955.
5. Historic Granbury Railroad Depot
109 E. Ewell St
Built in 1914, this structure is representative of early 20th century rural Texas train stations. Telegrapher Jim Sargent from Fort Worth will be demonstrating how messages were sent to other train stations.
309 W. Bridge St.
A modified Gothic-style structure built in 1896 adorned with beautiful stained glass windows and the original church bell that hangs in the steeple-topped tower.
7. Yeats-Duke Cabin
214 N. Crockett St Built circa 1858 built by Austin Yeats for his family. The original log cabin (oldest preserved building in Granbury) is enclosed within the exterior structure. They feature artifacts from the 1800's and history on textiles from cotton to weaving. Also, they educate about the World War II sewing room that was here in Granbury.
8. Shanley House
Perched overlooking the picturesque Shanley Park, the Shanley House embodies 136 years of Granbury's vibrant history. Built in 1886, this limestone structure began as a gristmill and cotton gin, witnessing Granbury's post-Civil War growth. In 1912, it transformed into "Shanley's Rock Hotel" and later housed a Senior Center. Today, it's a haven for creativity as the home of the Lake Granbury Art Association. Amidst its sturdy walls, echoes of industry, laughter, and artistry intertwine, crafting a truly timeless ambiance. 
*All ticket sales are final.
**Granbury – A Candlelight Tour is rain or shine.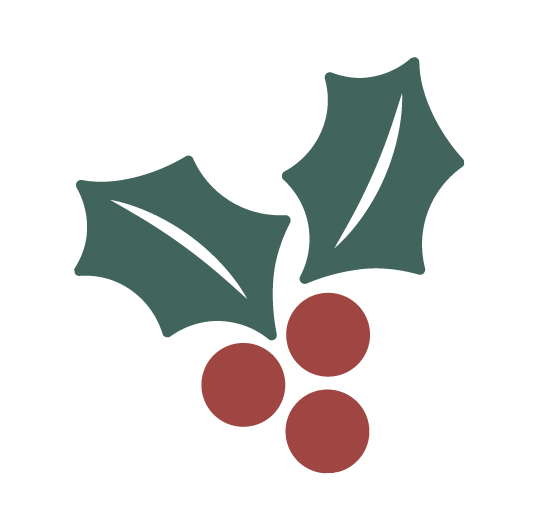 Join us in celebrating the holiday season's magic as we take
you on an extraordinary journey through Granbury's Candlelight Tour.
Experience the magic of the holiday season as we illuminate the historic town of Granbury, TX.